You are currently browsing the category archive for the 'Alaska' category.
Last night, I went to a BBQ on the beach.
(Toasting the perfect marshmallow)
((Only in Alaska do you have a BBQ on the beach in June wearing sweatshirts, jeans, tennies, wool sweaters and coats!))
We ate lots of good food.
(My Buddy and I, the Grill Queens)
We laughed a lot and it was fun.
(My Nelson Lagoon Family)
I shall miss them terribly.
The End.
Oh, how I miss running water!  To take my mind off of my insanely lank hair, I went for a walk and indulged myself in the beauty that are Alaskan wild flowers.
Sisu, who isn't feeling any stress about going without water, was her usual happy self as she bounded through the grass in her attempts to catch ground squirrels.  She wasnt successful in the least…with the squirrels.  With the mice however…
So much excitement, she was licking her lips in anticipation!
Before you get upset or sad…the mouse survived.  All she wants to do is hear it rustle in the grass and hear it squeak.
My Sisu is very good with the command "Leave It" and left it to squeak and rustle another day.
I love sour things.  Usually, the more sour, the better.
Today, things got sour here in Nelson Lagoon.  A week ago we were told that there was a water shortage and that we, as a community, needed to conserve water.  We won't talk about why we ran short on water but, suffice it to say, there was a MASSIVE oversight and dropping of the ball that allowed this to happen.  I, being the thrifty person I am, reduced my laundry, started taking showers every other day and only did dishes every other day.  I also filled a large soup pot, pitcher and my 4c measuring cup, as well as my water bottles.  Today, my preparations came to good use.  As of 11am, Nelson Lagoon is out of water and the pump that we desperately need is still in Anchorage.
I hate living without running water in a 21st century house.  Its really harder than you think and takes a little maneuvering to get just right.  The clinic closed at 1130 because without running water, we have a limited number of procedures we can perform, not to mention the difficulty inherent in hand washing!  This means that my weekend started early…not such a good thing for me with the house in relative shambles, crap weather and very little left to do in the next 6 days.  So thats my Lemon for today.
As much as I've been wondering about my "Mary Sunshine"/optimistic attitude and its origins…I am so glad that I have it today.
I decided to do my final packing.
My yarn and fiber has been packed around my wheel and the box is nearly sealed for mailing.
I have my Intentions yarn and fiber in a separate box to mail priority rate because the very last thing that I want to have as a chance happening is the loss of nearly a year of work, thought and spinning.
I have my "Leftovers" tote nearly packed too though I am having issues thinking of my pillow being gone for the next week.
Last but not least…my computer.  I'm sitting here trying to think of how I can either drag this post out or make it extremely special since the packing of my iMac is really a big deal for me.  It makes things completely "real" for me…the move is ACTUALLY going to happen very, very soon.  Very.
So things are finally packed and ready for the mail.  I never thought that I would rely on the USPS as my moving company but thats one of the fun things about Alaska!
Now that things are packed, I am starting to clean.  Washing windows, dusting sills, running the vacuum…the only thing that I CAN'T do is scrub the tub.
And that can wait…I HATE cleaning the tub/shower.
I would like to think that I am an aware person. I keep my head up, my eyes open and, generally, my ears listening and my mouth shut (at least at first…stop laughing Mum and M.).
Imagine my surprise then when I read "Happy Paczki Day!" from a MI friend. Paczki Day? Already? No flippin' way. Shrove Tuesday? That means that tomorrow is Ash Wednesday. And the beginning of Lent. And that Easter is only 40 days away. And we are already a week into March. (Interesting side note…Easter is 'late' this year and it wont be until 2038 that we will have a later one that this. Its because its based on the lunar calendar and is a moveable feast).  How the heck have I missed the fact that Paczki day was upon us?
Well, it could be because I don't live in Lower MI anymore, the only place I have ever heard of a Paczki (say PUNCH-key…though there are some that say POOnch-key), and don't have anyone of Polish descent living around, not to mention that doughnuts are pretty far off my food preference list AND the closest place to get a doughnut is roughly 4 hours and 500 miles away.  In all reality, I've never actually eaten paczki before.  Jelly/Custard-filled doughnuts, yes, but never a REAL paczki (Lemon filled or custard filled are my preferences) and this would make me even more odd than usual, had I still been living in MI, being relatively close to Detroit as I was.  But, fried fattening delacasies aside, sometimes I feel like I am out of touch with the world as a whole.
But…
I know whats going on in the world because of BBC World News, downloaded daily, and have driveway moments with All Things Considered.  I catch up with UK news with "The News Quiz" from Radio 4 and I figure out who Carl is this time with other listeners of "Wait, Wait, Don't Tell Me".  But I don't watch the local news because I don't have TV hooked up, even with bunny ears (Yes, in AK, you can still use bunny-ears AND get our rural station collection (where we get a few hours of FOX, ABC, NBC, CBS and PBS mixed up daily)).   I dont listen to radio except in the car because I don't have a radio and we only get AM stations…2 of them.  I don't go to church because we don't have any faith-based group and aside from knowing what government and state holiday I have off next, don't really have a handle on that either.  I live in a remote place with people who are more interested in what they are doing than any uprising in Libya, any financial problems in the EU or any celebrations in Hamtramck.  It makes me sound really cut off.
But I'm not…not really.  I know that its getting lighter much, much earlier and staying light later and I am so very grateful.  I know when the tide will be high and low again.  I know when there have been wolves spotted near town.  I know that there is a plane or two coming in today.    I know that there are discussion ongoing about fish processing and how that will effect life here in Nelson Lagoon.  I know that there is real fear over losing our teacher and eventually our school.  I know that I am looking forward to getting out into Anchorage but laughing at myself when I think of it as THE CITY because I know how small it is in comparison.  I know that I became an aunt again just recently.  I know what my Mum is reading.  I know what my nephew likes playing with at the library.  I know my sister is looking into taking classes again.  I know my BIL is looking towards taking a class in law enforcement.  I know that M and I are really looking forward to our trip, starting today, to "The City" for 5 days of just being away and low-key and out of Nelson Lagoon.
Sometimes I feel like I am missing the world as it passes me by…that I am isolated being so rural.
But then I remember that I am as connected as I want to be.
That people who never heard "Happy Paczki Day!" will never miss it.
That if I wanted to hold onto specific holidays I would do so.
That if something is passing me maybe its because I realise that I don't need to hold on to it because I have something much more precious that I am aware of instead.
Fleeting:
lasting for a very short time; passing quickly; ephemeral
vanishing quickly; transient; transitory
Considering how Nelson Lagoon is rapidly become a puddle of slush…I would say that fleeting would be an apt description of my afternoon of revelry on snowshoes with my buddy M.  Her biggest fear was falling, which she didn't do, and my biggest fear was that she wouldn't like snowshoeing, which she loved.
It was a beautiful day and so very much fun but the warmth (36+) is too much and once again the roads are turning into great swathes of oceans hemming me in on both sides of my driveway, the dead beach grass is only vaguely hidden and my trouser cuffs are absolutely brilliant at wicking icy, watery slush at least 3″ up my leg.
Since I have no idea what Mother Natures INSANE sister Marge is going to send us next, I am going to savor my one afternoon until I can get another…and pray that we'll have at least one more snowy adventure before March 18th.  Ever the optimist, I completely believe that we will, it will be in more snow than we had this last time 'round and we'll laugh even harder than the first time.
A few thoughts that I've been knocking around in response to topic suggestions:
#1: What are you looking forward to?
For me, thats easy. I am always looking forward to something while I try and savour the moment that I am in here and now. I think I have more issues with the savoring that the looking forward!
In Knitting: Oh there are so many patterns to talk about and I SO want to be knitting them all RIGHT NOW so I can wear them tomorrow…  The Bel-Air and the Apres Surf Hoodie just to name two.
Ribby Cardi is on my needles yet again and I'm done with the body and, despite this photo from Monday, am nearly done with the first sleeve.
I just love the KnitPicks City Tweed HW, both how it looks, knit-ability and how it feels and this sweater is nearly perfect.  If I were wearing it now then it would be perfect.
Also on the needles right now is a Hot Water Platypus. (Rav link only, sorry!)
Yes, a Platypus.   Or at least it will be soon.  Knitting it between the sweater and socks gives me time to order and get a new hot water bottle since my old one sprung a leak around the gasket.


and, of course, socks galore! I need to finish the pair of Mikes socks that were "The Jaywalkers That Were",
but, in typical Jaywalker fashion, too tight to get over his heel…so they were frogged and are a 2×2 standard rib sock done toe-up and are both nearly to the heel.
In Spinning:  I'm really looking forward to plying the Intentions : Clarity later today.  I plyed and set the Balance on Monday and wow, it really looks wonderful and I'll blog about it later this week when I get photos done. 
Both Balance (L) and Clarity (R) need a final post to them and Connection (Bottom) needs to sit and wait a bit before I can ply it up.  Courage is up next and I'm looking forward to seeing how it spins out.
In Life in general:  I WAS looking forward to snowshoeing with my Best Buddy, M, yesterday when she got home from Anchorage.  We gave each other snowshoes for Christmas…I gave her pink ones because pink is her favourite colour and she, well, she knows me well.
Sadly, the temp came up and the rain fell down so Nelson Lagoon is a slushy mess with nearly all the snow gone.  This means ocean-like puddles EVERYWHERE because the ground has been frozen for at least a month.  Instead I played with my Wii and "Just Danced" for more than an hour, quite a good workout in itself.   I would have gone for a run but my new shoes, Attla by IceBug, have not come in yet.  Highly recommended by a runner colleague and backed up by other AK friends who run in all our icy weather as being worth every penny, I am really looking forward to giving these a go.
Of course there is also the 8 more weeks of looking forward to go as M moves thru his training to become a VPSO and then one more week before our move to Pilot Station, AK.  If you haven't yet, I suggest you Google Map it and compare it to where I am now in Nelson Lagoon.  Its on the Yukon, yes, it IS further north and I promise to add more photos of it as soon as I am there to do so.
#2:  Why did you start blogging?
Hmm…I wanted to have a place where I could see my knitting progress with words and photos and have a medium that I could share with my friends and family around the world.  I have family members and friends from WA to MI to FL to the UK and wanted some way for them to be able to see where I was and what I was doing.  After my first year in Sitka, I realised that words spoken over the phone or letters alone wouldn't cut it, so I started to blog!
#3: Does everything happen for a reason?
Oh yes.  EVERYTHING.  I believe this not only because of the Jeremiah 29:11 verse: "For I know the plans I have for you, declares the LORD, plans to prosper you and not to harm you, plans to give you hope and a future." but also because I have seen evidence of it in my own life.  Sure, things don't always work the way I had planned, but always, in the end, good things have come from it all.  Want proof?  Here was an ending…And Here was a new Beginning.  I am nowhere near where I thought that I would "Be" in my life but I am so happy and content with where, and who,  I "Am" and this is all because everything in my life has happened and shaped me into the person I Am.  It is for good reason that I am this way.
The stats helper monkeys at WordPress.com mulled over how this blog did in 2010, and here's a high level summary of its overall blog health (My thoughts and comments all look like this 🙂 ) :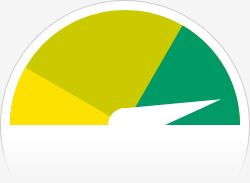 The Blog-Health-o-Meter™ reads Wow. ( I wonder what it would say if I had more posts and more readers?  Amazing?  Very Wow?)
Crunchy numbers
A Boeing 747-400 passenger jet can hold 416 passengers. This blog was viewed about 2,800 times in 2010. That's about 7 full 747s.
In 2010, there were 71 new posts, growing the total archive of this blog to 130 posts. There were 285 pictures uploaded, taking up a total of 581mb. That's about 5 pictures per week. (Roughly 1.37 posts per week…not bad, but I'm going to work harder at hitting my 2/week goal set in my 101/1001…and take more photos.  2011 is the year of Tasha and her camera.)
The busiest day of the year was November 2nd with 45 views. The most popular post that day was About. (Seriously?  Theres next to nothing written there and far, far more interesting posts!)
Where did they come from?
The top referring sites in 2010 were ravelry.com, facebook.com, blogger.com, bloglines.com, and alaskanpurl.com. (Not really surprised that Ravelry and then Facebook came #'s 1 and 2, I do spend most of my online time there.)
Some visitors came searching, mostly for cuius testiculos habes, habeas cardia et cerebellum, sisu tattoo, sisu girl, cuius testiculos habes, and cuius testiculos habes habeas cardia et cerebellum. ( I love that the most searched for words/phrases are A) In Latin and B) About getting a mans attention by grabbing a certain part of his anatomy.)
Attractions in 2010
These are the posts and pages that got the most views in 2010. (I really like that my initial Intentions blog made that list since I plan on doing a lot more of it!  I also think I'll use a bit more Latin since it got peoples attention…though I don't know about their staying power or if they thought for any reason that they would find a Knitting/Spinning/Life in rural AK blog when searching…I'd really like more long-term readers…)
1
About October 2008
5 comments
2
Cuius testiculos habes, habeas cardia et cerebellum April 2010
2 comments
3
And then there was body art August 2009
3 comments
4
Announcing My Intentions August 2010
1 comment
5
30 down, 20 to go April 2010
All in all, a great year and we are off to a grand start with 2 posts in 2 days 🙂  Heres to a wonderful next 363 of knitting, spinning, adventures, blogging and taking photos of it all!!
Taking part in The Simple Woman's Daybook:
Outside my window, I've watched the sun come up with my cup of coffee.
I am thinking about someone 5 time zones away.
I am thankful for my warm house.
I am wearing my uniform of jeans, cami and cardigan.
In the learning room, the podcast, "Stuff you missed in History Class"
I am remembering that I need to send a swatch to my Mum for colour matching for my Duplicity.
I am going to spend the day spinning for my Intentions project.
I am currently reading "The Language of Bees" by Laurie R King.
I am hoping that the phones will work well and my someone can get thru when he phones later on.
On my mind is my future
Noticing that the grass is nearly all yellow and dead
Pondering these words…
From the kitchen, pork and sauerkraut are bubbling in the crock-pot
Around the house, I'm realizing that I need to rearrange furniture for a 'change of pace'.
One of my favorite things is sitting at my spinning wheel listening to podcasts.
From my camera, the series of photos I took last weekend of having my sewer replaced, old for new, free of charge:
Sadly, I don't mean Ha'waii, (or any of the many other "Big Island" ) though I really wish it were so.
Nope, I'm in Sand Point on Popof Island, one of the many of the Aleutian Chain.  Whilst here I get to see, as patients, many of the things that Nelson Lagoon doesn't afford me…namely children and pregnant women 🙂   See, in Nelson Lagoon, our two youngest children are 10 and no one is expecting.  That makes my getting hands-on experience with kids and prenatal patients a great difficulty unless I come to Sand Point, which, while it makes me sad to leave Sisu and M behind, makes me very happy indeed.
Aside from seeing a whole lot of patients (I've seen more in the past 3 days than I have in 2 months in Nelson Lagoon)…
I get to run on hills and (somewhat) paved roads AND not have to worry about wild animals as there are no scary quadrupeds on the island.
I get to stay with and visit my friend TR, who, aside from sharing a first initial, also shares the same birthday…which is interesting when I think about it because another friend, also named T(nee Y), shares the same birthday too…raise your hand if you have a birthday on 8/29 and are also a T.
I get to shop at a grocery store before going home. Granted, its not like a Fred Meyer (massive) and the manager did laugh at me when I said that I had "Options to choose from" and commented that I " MUST not be from around here" to say such things. It was pretty sad to be feeling overwhelmed at such a small supply but there you have it…bush life is making me appreciate the little things which I always think is a good thing.
I get to ask T RTQ's (Random Therapist Questions) and she asks me RMQ (Random Medical Questions), both of which makes us better providers because we can ask all the stupid/silly/odd/weird/controversial questions and have a very open and frank dialogue. I love her for that.
I get isolated from my stash and WIP's.  This means that I have to focus on only what I have brought with me.  This time, its socks.  I am working on toe-up Jaywalkers (Original pattern HERE) for M (his first socks) and am using Felici Sport Self Striping Yarn in Sticks and Stones colourway from Knitpicks.  I'm just going to take a moment here to tell you how much I LOVE this yarn.  Holy Cats, it is so soft and squishy…amazingly soft, really.  For a Merino/Nylon 75/25 blend, I am in mad, mad love with the soft/squishy factor here and I want to make a whole lot more with this yarn.  Granted, I haven't washed nor worn anything made from it yet so I could be bitterly disappointed with how it wears…but something tells me that this will not be the case.  While it IS splitty and rather loosely plied, I knit sport weight socks predominantly on 1's (fingering weight on 0's) so these are a pretty tightly knit pair of socks.   My distance enforced project monotony monogamy means that I have finished the first (nearly) and have started on the second last night.  I'll be excited to see how far I get before Sunday, especially considering that I have an overnight in Cold Bay and there is little for me to do while there.  The one downside that I have discovered is that M's feet are bigger than mine and while 2 balls of heavy fingering/sport yarn will make a pair of socks for me (1 ball each), it wont work for him.  The cuff is only 3″ and while I don't mind shorter cuffs, short ones when not intended are annoying.  So I have to order more yarn from KnitPicks.  This means reviewing my always-evolving shopping cart and wish list.  Dash it all.
Well, 2 more days here and then out to Cold Bay on Saturday so I can get the early flight home on Sunday.  Fingers crossed that I can make it all the way home for my birthday!
I really love Method products.  Right after I found them in college, I have been a devotee, especially to their laundry detergent.  I love the concentrated formulae, the scent, the smooth packaging…and I thought I would really like their new formulation and packaging with the pump bottle.
I would love to give a review of this product, however, it isn't possible as each time it has been sent to me from Drugstore.com, the bottles were not packaged right and the *entire* contents leaked out.  Seriously.
The first time was forgivable and I phoned CS, spoke to a very apologetic and awesome representative and they sent me another, with the annotation to shipping that the bottles needed to be in a plastic bag. The bottles came again, empty, as no tape or plastic bag had been used.
I phoned CS again and this time made sure that a note had been written on the order for extra care to be taken with the shipping. Again, nothing was done and once again, I received a soaking, dripping box from an irate postal worker.
So I phoned CS once again and learned that the ordering system at drugstore.com is so fast that orders are packed and sent BEFORE people are able to read the special packaging requests or "walk through" requests.
Wow.
If only I had known this earlier, I would have saved myself time and just ordered from somewhere else. Somewhere where their shipping department realizes that sending liquid items can be messy and that plastic bags or tape can prevent a lot of phone calls to CS. I can hear some of you thinking, "But, you're in Alaska and thats a long way to send something.' and you're right…but I have also had liquid things shipped from nearby when in the lower 48 and also come empty but all that is avoided with 3" of plastic tape.  A simple, cheap fix.  My mistake?  To think that A) a shipping department would take care with containers with liquid and tape them closed and B) that notes written on orders would be read (gasp) before shipment!
If you'll excuse me, I'm now off to put in an emergency order with Fred Meyer.  I've got laundry to do.